INTRODUCTION
Human trafficking in South Africa occurs as a practice of forced labour and commercial sexual exploitation among imported and exported trafficked men, women, and children.
Generally, South African girls are trafficked for the purposes of commercial sexual exploitation and domestic servitude, while boys are used for street vending, foodservice, and agriculture
Anecdotal evidence suggests that South African children can also be forced to provide unpaid labour for landowners in return for land occupancy, living accommodation ,or for maintaining labour tenancy rights.
Human trafficking is the result of a combination of several factors, including gender inequality, economic instability, and political conflict. Since Africa experiences all of these ,it is an active hub for human trafficking.
Many urge for the need of a cultural shift to reduce instances of human trafficking by lessening the demand for sex and unpaid labour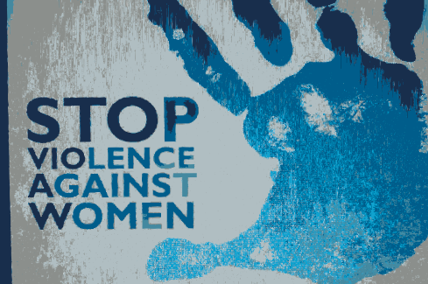 THE ISSUE IN BRIEF
It is estimated that there are millions of victims; though only about 50–100,000 cases are found each year. The University of Johannesburg reports that trafficking occurs at a slightly higher rate for girls than boys, with 55.5% of all trafficked people in South Africa being female, and 44.5% being male. It is estimated that more than three-quarters of all victims are between the ages of 12–25.
Though many victims are recruited through deceit on behalf of the trafficker, sometimes victims of human trafficking enter on their own accord, as they are faced with economic hardships that leave them desperate for a better life. This can occur as agentic victims are coerced by employers or pimps to become a trafficked person for a number of false benefits such as better pay, for example. The uneven distribution of wealth in South Africa leaves victims vulnerable to promises of wealth, there are first wave victims, classified as people recruited for trafficking, and second wave victims, such as women who were trafficked and now serve as recruiters.
Traffickers have learned to find victims in places where there is little to no protection for exploitation, weak government, poverty, corrupt law enforcement, temporary working positions,  and places where diaspora is common. Many traffickers convince their victims to fear the police, as they are not to be trusted, which helps to keep victims trapped in the cycle of trafficking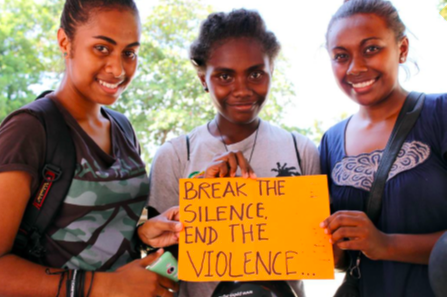 ACTIONS REQUIRED
1.PROTECTION
UWSA to set up safe spaces (containers) across South Africa where victims can come to in order to report the crime and seek help.
2. PREVENTION
UWSA to implement a self-defense programme for victims
UWSA to setup income generating projects for victims to participate in so that they can become financially independent.
UWSA to provide micro-credit opportunities
Conduct self-image building workshops for victims
Host awareness campaigns
3. PARTNERSHIPS
Salvation Army & other NGO's focusing on AHT
Places of Safety and Shelters
Medical facilities and service providers
Department of Justice and Social Development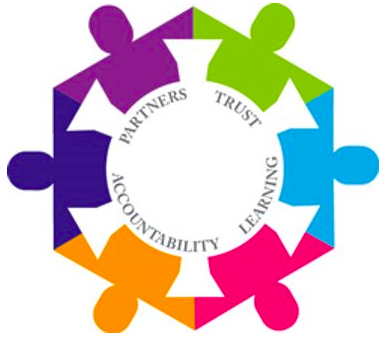 Proposed Budget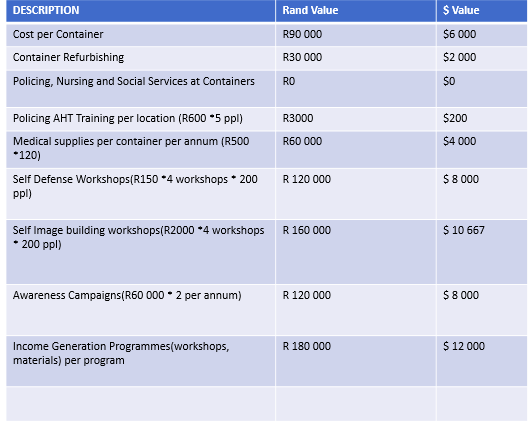 UNITED WAY SOUTH AFRICA ECONOMIC MOBILITY
Establishes economic pathways for underserved South Africans to become meaningfully engaged, capacitated and actively involved in the formal economy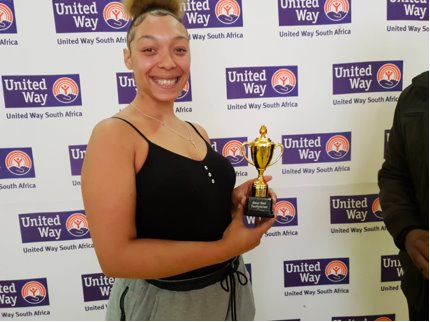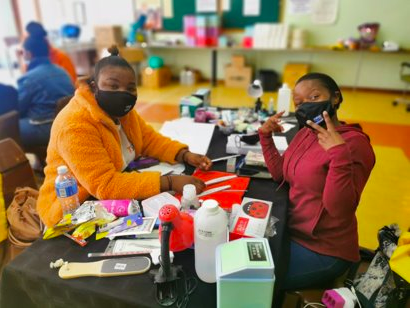 UWSA SETS UP INCOME GENERATING PROJECTS FOR  GBV VICTIMS TO PARTICIPATE IN SO THAT THEY CAN BECOME FINANCIALLY INDEPENDENT
UWSA provided skills empowerment training programme on how to do nails as part of our income generating projects.
This took place from the 6 September to the 10 September 2021
The following selection criteria was used to select our beneficiaries:
Unemployed single mums
Unemployed Youth
Rehabilitated sex workers
GBV victims
SELF DEFENSE WORKSHOPS IN OUR SCHOOLS
South Africa has one of the highest rates of violence against women in the world. On average, 3 women are killed daily by an intimate partner. The Department of Justice estimates that 1 of every 4 South African women are survivors of domestic violence. It was estimated in 2014/2015, that 563 841 sexual offences occurred but only 62 649 of these offences were reported.  Only 1% of 8 174 sexual offence cases that went to court resulted in an actual conviction.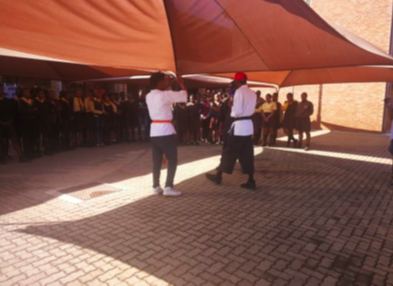 Benefits of Partnering with UWSA
UWSA is a Public Benefit Organisation that you will receive a section 18A certificate when investing in our programme.
The programme will provide with you full recognition on your Skills Development expenditure.
The programme provides volunteer opportunities for your employees to support further training and mentorship objectives.